Hot dogs and bratwurst are both types of sausages. They are both served on a bread bun and taste great with mustard, onion and cheese. However, they are not the same.
Find out more about the unique differences between bratwurst and hot dogs below:
What Is Bratwurst?

Bratwurst is a type of German sausage that is commonly made with pork, beef or veal and seasoned with ginger, nutmeg, coriander, lemon zest or caraway. The first documented evidence of bratwurst dates back to the early 1300s, in Nuremberg, Germany. Immigrants eventually brought the recipe to the United States, where it became popular in Wisconsin in the 1920s. The city of Madison, Wisconsin, has actually been referred to as the 'brat capital of the world'.
Bratwurst sausages are not finely ground like hot dogs – they have a course and heavy texture. Bratwurst can be prepared and served in a number of different ways. Bratwurst are often purchased raw, and are usually smoked, grilled, roasted or boiled before eating. They can be long or short, fat or thin, coarse or fine and come with toppings like sauerkraut, pickled cabbage, mustard, pickles and onions.
What Are Hot Dogs?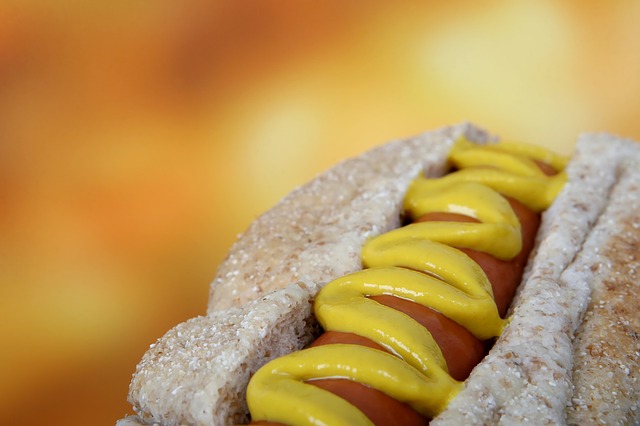 Hot dogs – AKA wieners, frankfurters or franks – also have their roots in Germany (the city of Frankfurt takes credit). Despite German origins, the hot dog was popularised in the US in the early 1900s, when it became a working class street food sold at hot dogs stands and carts. The hot dog is closely associated with American culture, and has become a symbol of American Baseball (hot dogs are commonly eaten at baseball games with a beer in hand).
So, how do hot dogs differ from bratwurst? In general, they are more processed than bratwurst and may contain more sodium and preservatives. Hot dogs can be made with pork, beef, chicken and turkey, which is often prepared in various amounts and combinations. Hot dogs meat is emulsified into a paste, so it has a very smooth texture. Hot dogs are cooked during manufacture and can be eaten without additional preparation, although they are usually warmed (by grilling or steaming) before serving. Hot dogs are commonly served on a white bun with tomato sauce, mustard, onions and/or cheese.
Our New Smokehouse Republic Range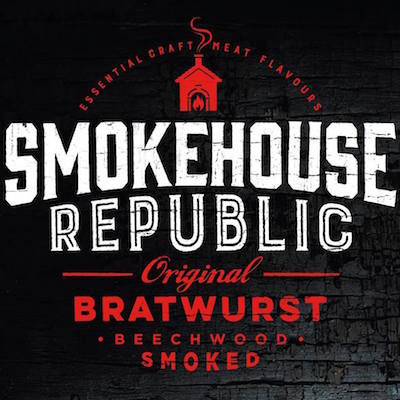 Love the sound of bratwurst?
Our brand new 'Smokehouse Republic' range of Beechwood-smoked bratwurst is guaranteed to get your mouth watering.
Inspired by the communities created through the process of sharing and experiencing shared meats, our simple, flavour filled bratwurst are influenced by traditional methods.
Join the Smokehouse Republic Movement and experience the original recipe for getting people together.
Follow Smokehouse Republic on Facebook